Breast Surgery Reduction Testimonial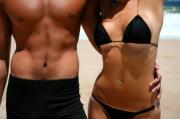 Here is the gorgeous Andrena who had Breast Reduction Surgery with us.
Breast Reduction Surgery is advised for women who have heavy and large breasts. Due to this fact many of them suffer from physical pain and embarrassment before surgery. The surgery can be performed from the late teens into the 70's. Usually plastic surgeons advise to undergo breast reduction in case when a client doesn't plan any more pregnancies in the future. Breast Reduction is performed under general anaesthetic and the surgery takes 2–3 hours.
Check out what she had to say about her experience with Beauty in Prague.
For more information, please call 0800 023 2592 free or apply for our free email consultation by filling in the medical questionnaire and sending us your photos.