Breast enlargement before and after photos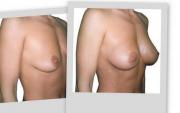 We have attached new breast enlargement pictures which show the results after breast augmentation with silicon implants performed by our Prague plastic surgeons.
Before you make your decision about breast enlargement abroad it is necessary to find out as much information about your breast augmentation as possible. One of the factors which might help you to decide are the photos – before and after breast enlargement.
Before and after breast enlargement- breast augmentation
On the before and after photos you can see whether you like the results achieved by breast enlargement cosmetic surgery performed your Prague breast enlargement surgeon. It will also help you to describe to your plastic surgeon what result you would like to achieve.