Find Rhinoplasty Surgeon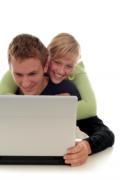 Find Rhinoplasty Surgeon: What To Look For
Find rhinoplasty surgeon options that can aid you in improving the look of your nose. Rhinoplasty is a procedure that deals with the reshaping of the nose, using both the soft and the hard tissues there.
It can be quite elaborate of a procedure or quite minor, depending on the actual needs of the individual. It is always best to work with a top quality rhinoplasty surgeon since the nose is such a prominent element on the face.
How To Find Rhinoplasty Surgeon
How do you find rhinoplasty surgeons that are able to work with your needs? One thing to look for is a rhinoplasty specialist, someone that makes nose reshaping their passion and their career. This can help assure you that the procedure is going to be just what you need it to be, or at least the best possible result.
A specialist is one that has the latest cosmetic surgery procedures and techniques available to them. They are leaders in the industry because of their skill and experience. You want to work with someone like this.
Find Rhinoplasty Surgeon for Men
Rhinoplasty for men is becoming a well sought out area of cosmetic surgery. Male rhinoplasty is slightly different than that of a female in the contouring and reshaping of the nose. Some surgeons will offer specialized options for rhinoplasty for men. If you are a man and hoping to find someone specialized in this area, you can find experts available.
What To Consider
For those who are looking to find rhinoplasty surgeon specialists who can provide them with the nose they want, there are a couple of things to keep in mind. First, talk to the surgeon about the costs of the procedure after they have seen your nose and made a determination of what your actual nasal surgery needs are. Also, to determine the skill level of the surgeons, ask for rhinoplasty before and after pictures, which can help you to see what can be done.
It does not have to be hard to find rhinoplasty surgeon specialists who can help you to improve the look and structure of your nose. Many people feel self-conscious of their nose, but what they do not realize is that there are options available to fix most problems.
Our rhinoplasty surgeons: