Breast Surgery Abroad in Prague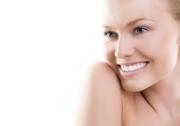 Thinking about breast surgery abroad?
You can't judge a book by its cover. However, in today's appearance-obsessed world, first impressions are often all you get. This is one of the main reasons many women choose to undergo breast surgery abroad in Prague. Breast cosmetic surgery will not only give your bust a little extra oomph, but it can also boost your social life and your self esteem.
Types of breast surgeries abroad
Essentially, there are three different types of breast cosmetic surgeries, or breast surgeries abroad.
Breast Uplift Abroad
Breast Augmentation Abroad – Breast Enlargement Abroad
Breast Implants abroad
Breast Reduction abroad
Gynecomastia Surgery abroad – Male chest reduction
Considering breast surgery abroad?
When looking into breast surgery abroad there are a few important costs, cuts, complications and choices to consider. Consult a qualified cosmetic surgeon to decide which the best option is for you.
Beauty in Prague – Safe cosmetic surgery abroad