Before and After Surgery Pictures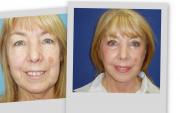 Before and After Surgery Pictures
Before and After Surgery Pictures are often requested by clients researching cosmetic surgery abroad. We have prepared our Before and After surgery pictures to help you to set realistic expectations about your cosmetic surgery treatment abroad in Prague. Before and after photographs, however, are representative only and do not form a guarantee. Each operation and patient is unique and results therefore may vary.
Before and after surgery pictures includes photos of:
Please note that photos are the originals and the images in this area are medical in nature, explicit in detail and some contain nudity.
You can also learn about experiences with our Prague cosmetic surgery in the Client Testimonials.