Wondering if Those Breasts are Real or Not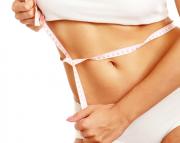 When you make a list of Britain's most popular cosmetic surgeries, breast implants have to be there on top. Most celebrities, who are praised by others for their fabulous figure, don't always admit the fact that breast implants have played a big role in enhancing their shapely silhouette. The reason is that women still don't have the courage to say it out loud, which is mainly due to the mindset of people living around them.
However, the fear of being judged and rejected has not stopped women from going for cosmetic surgery. As reported in the British Newspaper, the Daily Mail, Rachael, who is 33 years old and a mother, is afraid of admitting the truth that her D-cup bust is due to breast implants. Her original bust size was 32AA when she decided to undergo a surgery at the age of 24 – she first had her size boosted to a C-cup, but then decided to take it to a D last year.
The thing is that people need to change their perception, and stop associating boob jobs with WAGs and vacuous bimbos – women don't always have a breast enlargement to attract men. They rather do it to boost their confidence, just like women opting for facelifts.
Cosmetic surgery in Prague
At Beauty in Prague, we make breast implants a simple process. And if you're from the UK or another part of Europe, we will offer 60% discount with a guarantee that no one will ever know the reason behind your enlarged breasts – unless, of course, you want to share the secret yourself. So, call us now for your free consultation.
For your free email consultation simply fill in Medical Questionnaire and send us some photos of the areas to be treated.
Cosmetic surgery, facelifts, breast uplift cost, breast implants cost