Will surgery abroad boost my self-esteem?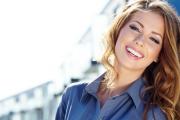 Having cosmetic surgery, such as Breast Augmentation or Rhinoplasty, is a big decision, you need to think carefully about why you want to have the procedure. Here at Beauty in Prague, we want you to be fully informed about any decision you make.
Beauty in Prague is becoming a very popular destination for clients from the UK and Ireland. Less people are wanting to grow old gracefully and with advances in technology and surgery options, they do not have to.
We understand that most of our clients have dreamed of having surgery for a long time and those dreams are now able to become a reality, but it is important that our clients have realistic expectations about their surgery.
All surgery carries some risk, and while plastic surgery can improve a part of your body, it rarely improves your whole life. Make sure your expectations are realistic.
Setting Realistic Expectations
Cosmetic surgery will not change your life; it will give you greater self-confidence and make you feel more comfortable.
The right motivation and realistic expectations are the key to being happy with your results. The best surgeon in the world cannot help you if your motivation is wrong or your expectations are unrealistic.
At Beauty in Prague we believe you should only have plastic surgery for yourself. Not for your partner, your children, your friends, or anyone else. We also believe you should do it for the right reasons with the right expectations.
Cosmetic surgery deals with improvement, not perfection. If you can accept that, you may be a good candidate. The best client is a well-motivated one who has considered cosmetic surgery for some time. Most of the clients who have come to Beauty in Prague have seriously thought about having cosmetic surgery for 3–5 years or in some cases, a lot longer.
Along with a free consultation and unlimited opportunities to ask questions, we have put this article together with questions you may want to ask ask yourself before you make any decision to have surgery.
Questions to ask yourself:
– How long have I thought about this surgery?
– Did anything specific set off this desire?
– What is my current life situation?
– Why am I thinking about surgery now?
– Are there other ways I can achieve the results I want?
Other questions you may want to ask yourself:
– Am I expecting the surgery to change my life as well as my appearance?
– Am I considering cosmetic surgery for myself or to please someone else?
– Am I expecting the surgery to improve my relationship?
– Am I expecting surgery to improve my social skills or job prospects?
– Can surgery really give me the look I want?
Remember, Surgery can enhance your appearance and your self-confidence, but it won't necessarily change your looks to match your ideal, or cause other people to treat you differently.
Here at Beauty in Prague, we pride ourselves on the information, support and care we give our clients. We want you to be fully informed so you can be sure that surgery is the right decision for you.
For more information, please call 0800 023 2592 free or apply for our free email consultation by filling in the medical questionnaire and sending us your photos.