Video Testimonial Ear Pinning – Before and After Photos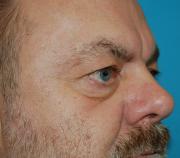 Video Testimonial Ear Pinning – Before and After Photos
Cosmetic surgery patients often decide about their plastic surgery based on reviews, stories and discussions from previous clients. Finding a plastic surgeon you can trust is a very important decision especially when it comes to cosmetic surgery abroad.
One of our previous clients is so happy with the outcome of his Ear Pinning, performed by one of our plastic surgeon in Prague, he decided to post a short video testimonial with some before and after photos on YouTube.
As hundreds of clients who contact us every month it might be also your case – that you are considering cosmetic surgery procedure, but simply you cannot afford it in the UK or Ireland and you are seeking more affordable options abroad.
Make the right decision about your cosmetic surgery abroad with Beauty in Prague.
For your free email consultation simply fill in the Medical Questionnaire online and send us some photos of the areas to be treated.