Upper Eyelid Surgery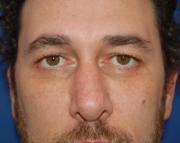 Martucci Domenic had Upper Eyelid Surgery with us. The picture is his before picture, you will be able to see how much surgery made a difference when you watch the video.
Martucci Domenic is an Italian singer who is currently living in Prague, the video is in Czech but it has English subtitles. We hope you enjoy it.
Check out the video to see how the procedure takes place.
Upper Eyelid Surgery costs £969. For more information, please call 0800 023 2592 or apply for our free email consultation by filling in the Medical Questionnaire and sending us the photos: http://www.be­autyinprague.com/…es­tionnaire/