Sarah Harding Admits Using Lip Fillers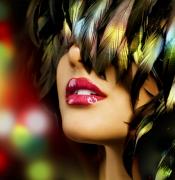 It is hardly unusual to see famous people choosing to have their lips filled. The cosmetic procedure is designed to help you look younger by giving you wrinkle-free lips. You may never even have noticed the wrinkles on your lips, or those of your partners, but they are a give-away to those looking for signs of celebrity aging.
Sarah Harding, from Girl's Aloud, is one famous person who has recently been obliged to confess that she has tried lip-fillers, and although she was not happy with her own results, it can make a real difference to the appearance of the average person. Harding made it clear that she had had an unusual reaction to the filler which made her lips swell.
Cosmetic surgery in Prague
You can have cosmetic surgery even if you are not famous, and if you rely upon our surgeons at Beauty in Prague, you can be sure that your procedure will be a success. Just contact us today to find out more.
For your free email consultation simply fill in Medical Questionnaire and send us some photos of the areas to be treated.