Safe Cosmetic Surgery Abroad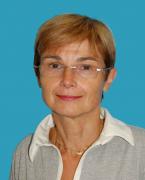 Most of our clients worry before their cosmetic surgery abroad about anaesthesia; general or local. We asked our anaesthetist, Dr Hana Sechovska, about anaesthesia at our clinic.
What kind of anaesthesia is used?
Anaesthesia is chosen according to the planned treatment. Most of the time general anaesthesia is used for cosmetic surgeries like Breast Augmentations, Tummy Tucks or Face Lifts. For smaller surgeries analgosedation is used for procedures like Upper or Lower Eyelids and in a few treatments it is possible to use local anaesthesia e.g. for removing of marks.
Pre-operative tests
Before surgery the client has to undergo a pre-operative test with our General Practitioner (GP), which will show that the client does not have any condition which could influence the treatment, in which case it will not be possible to undergo the surgery, because of the risk.
During the surgery complications should not arise, providing the client is well prepared for the treatment (not-smoking, not drinking alcohol and eating before hand etc.) and all the pre-op tests were satisfactory.
Safe cosmetic surgery
Renowned anaesthetists work at our clinic which is well equipped. You should have no worries about undergoing anaesthesia at our clinic.
Beauty in Prague aim is to make your cosmetic surgery abroad as safe as possible.