Research Results Reveal Patient Satisfaction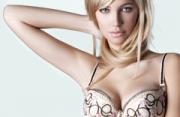 Research Results Reveal Patient Satisfaction
A survey has revealed the increase in happiness and satisfaction for patients after their cosmetic procedure has been performed. The research revealed the majority of patients would undergo their work again, if needed. The study was published in the newest issue of Archives of Facial Plastic Surgery and was carried out in Germany on patients at the University Hospital Rechts Der Isar.
These operations were monitored from 1994 to 2007, and take into account well over 100 different patients who decided to beat the signs of aging with a brow lift. The fact two-thirds of patients said they would undergo the procedure again demonstrates why brow lifts have become so popular. Dr. Nitin Chauhan of the University of Canada said it's down to the non-invasive style of the brow lift.
Beauty in Prague offers brow lifts to patients from all over the world. Patients experience highly qualified surgeons carrying out their procedure in the safest manner possible. Beauty in Prague can provide happiness and a rejuvenated brow by tightening the skin. The procedure is carried out at discount prices, which can mean UK patients saving up to 60%.