Rhinoplasty (Nosejob) – UK Costs and abroad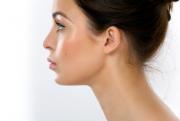 Rhinoplasty (Nosejob) Surgery – UK Costs are extremely high, so many people from the UK seek the same quality treatment abroad – in Prague. Our rhinoplasty surgery (nosejob) costs are half the price to what you would pay in the UK or Ireland and the rhinoplasty surgery is performed by the best plastic surgeons in Prague, Czech Republic.
Cosmetic Surgery Procedure:
Other names for Rhinoplasty Surgery:
Nose Job, Nosejob, Nose Tip Correction, Nose reshaping, Nose reduction
Rhinoplasty Surgery (Nose job):
Rhinoplasty – Cosmetic surgery of the nose is beneficial to men and women who wish to improve the shape of their nose and in some cases to improve their breathing. Rhinoplasty surgery is available to clients over 18 years of age, takes approximately 2 – 3 hours to complete and is performed under general anaesthetic.
Rhinoplasty Surgery costs in the UK:
With our rhinoplasty (nose job) surgery costs and prices everyone can afford to be happy and confident.
Enquire now about Rhinoplasty Surgery by completing our free cosmetic surgery consultation.
look at before and after photos of Rhinoplasty surgeries performed abroad in Prague at our cosmetic surgery clinic.
Nose surgery (rhinoplasty) abroad in Forum: