Recession hasn't hit the Plastic Surgery Industry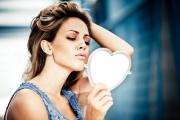 It seems that even though the economy has hit many industries in a negative way, plastic surgery has not seen even a hint of a downturn. Completely bucking the trend, there has been an increase in procedures, particularly in the number of tummy-tucks and face lifts both men and women are having.
The Daily Mail has reported an increase of 6% in 2011, over the number of surgical procedures carried out in 2010. In total, 43,069 surgical procedures were requested last year. Personal appearance is making the headlines and the statistics show that not only women, but men are looking for some betterment in their faces and bodies. The most popular surgical procedure for men was tummy tucks, with as many as 124 procedures completed in 2011.
Cosmetic surgery in Prague
Experts believe the overwhelming popularity of cosmetic surgery even through financially frazzled times, shows that people see good value in the physical as well as psychological improvement achieved through surgery. At Beauty in Prague, we can help you accomplish your goal of achieving a perfect figure through procedures like tummy tucks, liposuction, breast implants, chin augmentations, face-lift and much more. Contact us now to hear more about different procedures from our experts.
For your free email consultation simply fill in Medical Questionnaire and send us some photos of the areas to be treated.
Plastic surgery, facelift, liposuction, tummy tuck, cost of cosmetic surgery