Prices increase due to VAT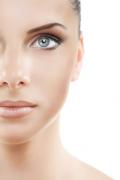 Dear Clients,
From April 1st 2012 cosmetic surgery procedures in the Czech Republic are subject to value-added tax (VAT), which will raise the cost of operations by 14%.
The taxation of medical procedures applies for all clinics and plastic surgeons offering cosmetic surgery procedures as liposuction, face lifts and breast surgeries in the Czech Republic.
Book your appointment by 31.3.2012 and we will guarantee the current price without VAT.
We will soon update our pricing guide with the VAT included. However, we will still be able to offer you cosmetic surgery at affordable price, up to 60% cheaper than in the UK and Ireland.