Louis Walsh Never Had Plastic Surgery?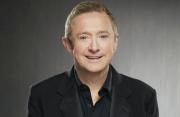 Louis Walsh Never Had Plastic Surgery?
The Irish X Factor Star denied rumours that he had further plastic surgery. In 2009, he had the bags removed from under his eyes. It was essential for being a judge on one of the most popular TV shows in Britain. He also had some dental work to enhance his appearance.
The judge told the Mirror that everything except for his eyes were natural. The 60-year old was accused of having had a plastic surgery because he looked flawless on the new show.
Eyelid surgery or eye bag removal is beneficial for men and women who have excess skin, bulging fat deposits or a combination of both giving them a tired and ageing look.
Face lift surgery is beneficial to men and women who are experiencing sagging of the face due to the ageing process. Normally surgical face lift is performed on clients aged from around 40 years and up to around 70 years. Ultimately the upper age limit is determined by the health of the client.
Find out how you can also have a successful, affordable and safe eye bag removal, upper eyelid surgery or face lift in Prague or simply apply for our free email consultation by fillling in the Medical Questionnaire and sending us the photos of the areas to be treated.
Louis Walsh (Pic: ITV)