Pre-Operative Tests for Cosmetic Surgery Abroad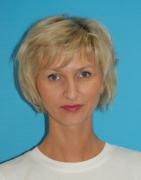 It is very important to decide where to go for cosmetic surgery abroad. You need to find a safe place, where you will be offered not only the 1st class plastic surgeons, but also thorough pre-operative tests, which would reassure you and the plastic surgeon that you are suitable to undergo cosmetic or plastic surgery procedure.
Your safety first
For us, at Beauty in Prague, it is very important not only deliver the best results for our patients, but also be able to know the client´s health before we will operate on him. This is especially important for plastic and cosmetic procedures performed under general anaesthetic.
Specialist for your safety
This responsibility lies on our general practitioner Dr Zelenakova, who is specialising in the Internal Medicine. You will meet her during your pre-operative tests (Blood Tests, ECG Tests etc.) and full examination. The results from this examination will be forwarded to your Prague plastic surgeon before your initial consultation with him.
We have asked Dr Zelenakova
What would you advise to our clients before their plastic or cosmetic surgery?
"I would definetely advise them to stop smoking, at least a few days before their plastic or cosmetic surgery. This have very positive impact on course of surgery and post-operative recovery. It is also important to inform us about all the medicines client was prescribed or is taking now.", Dr Zelenakova advises.
Are you interested in our Free Cosmetic Surgery consultation?
please fill in the Medical Questionnaire
send us some photos of the areas to be treated from the front and from the side
Beauty in Prague aim is to make your cosmetic surgery abroad as safe as possible.