Plastic Surgery is Safe When Done Professionally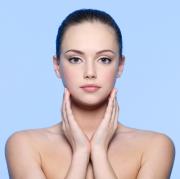 If you're not happy with any of your facial features and think you'll be a different person with more self-confidence with that flaw being corrected, cosmetic plastic surgery is just the right option. With highly sophisticated equipment and qualified plastic surgeons available today, it's easy to improve your social life by making certain changes to your body.
The British newspaper, the Daily Mail, quoted Joan Rivers from reality TV show "Joan & Melissa: Joan Knows Best" when they ran the story of the TV star's latest cosmetic surgery operation. According to her, the body is like a temple, and sometimes, it needs redecorating. She is of 78 years of age now, and her daughter Melissa wanted Joan to decide against the surgery. However, she still underwent the procedure, and the fact implies how confident she was about the miracles of cosmetic surgery. It was her 734th surgery, by the way.
Cosmetic surgery in Prague
All this implies that plastic surgery is safe when supervised by a professional cosmetic surgeon, and that's when you can trust Beauty in Prague. We are professionals, yet our services are quite affordable – a patient from the UK can save up to 60% of the total cost. So, come meet us to undergo a procedure in spotlessly clean clinics equipped with impressive facilities.
For your free email consultation simply fill in Medical Questionnaire and send us some photos of the areas to be treated.
Plastic surgery, breast enlargement prices, cheap liposuction