Cosmetic Surgery — Doing it Like Celebrities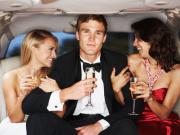 Though many people are interested in improving their personality in different ways, people in most parts of the world still do not accept plastic surgery. However, when celebrities come out and accept that they have undergone some kind of a cosmetic surgery operation, it really inspires others to follow suit. The same has been done by Brandi Glanville.
Mentioned in the British Newspaper, the Daily Mail, Brandi Glanville, the star from the Real Housewives of Beverly Hills revealed in Shape Magazine that she has had a few minor cosmetic surgery procedures like fillers and Botox. The 39-year old model also admitted that she gets a spray tan on a weekly basis to eradicate issues like skin discoloration and adult acne. She found it better than many other things – she had tried photo facials, lasers etc.
Cosmetic surgery in Prague
If like Brandi Glanville and other stars, you have already tried other procedures without any luck, give Beauty in Prague a call. With a team of highly qualified cosmetic surgeons, we will always come up with the best procedure to help eradicate all your concerns, improving your physical appearance and giving your confidence a boost. Clients from Europe and UK can enjoy 60% discount, while free email consultation is available for all. So, what are you waiting for? Contact us, now!
For your free email consultation simply fill in Medical Questionnaire and send us some photos of the areas to be treated.
Cosmetic surgery, facelift, breast reduction, rhinoplasty, Prague plastic surgeons