Pay-Day Loans are a Big No-No for Funding Cosmetic Surgery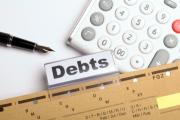 People are always looking for some quick fixes and in this day and age, the quick fixes come for a very hefty price indeed. Cosmetic surgery is on its way up and up, and many people are fooled by the glossy websites and advertisements that are offering unsecured loans so that people can fund these procedures.
As reported by the British newspaper, the Daily Mail, many people choose to go with payday lenders just because these sites look good – they have photographs of young women, with a big smile on their faces and often laden with bags, and claim the site can offer loans without checking your credit history.
These unsecure loans will come and bite you, as they are more trouble than they seem. There are no flexible payment systems, and the interest rates are massively higher than other forms of finance. When you think about it, these unsecure loans will not let you have a facelift cheaply. You will end up paying for that one procedure for longer than you think.
Cosmetic surgery in Prague
The best solution is to find a clinic where they offer cosmetic surgery procedures at affordable rates and allow you to enjoy a discount as well. That's when you can trust Beauty in Prague. The prices for our cosmetic procedures are far less than the same surgery in the UK. So, leave payday loans, and instead give us a call or try free email consultation.
For your free email consultation simply fill in Medical Questionnaire and send us some photos of the areas to be treated.
Cosmetic surgery, breast augmentation prices, how much does liposuction cost, rhinoplasty cost