Only Qualified Plastic Surgeons Can Make it Happen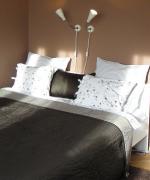 A practice-based cosmetic surgery degree has now been started in the UK, and it's the first of its type in the world. The postgraduate course is available at the Chelmsford campus of Anglia Ruskin University, not far from where the reality TV series, The Only Way is Essex is filmed.
As reported by the Daily Mail, university officials think the degree will go a long way in meeting the demand for highly qualified, professional surgeons. Professor James Frame who teaches at Anglia Ruskin admitted the fact that aesthetic surgery has never received any recognition as a degree, which means non-plastic surgeons are currently servicing the industry.
Cosmetic surgery in Prague
However, if you're in the U.K and not sure whether the surgeon is qualified to proceed or not, you should make it easy for you and take yourself to Beauty in Prague. In Czech Republic, cosmetic surgery is strictly regulated by the Czech Medical Chamber. We have a team of professional surgeons who hold a license issued by the Medical Chamber. They have acquired this license after gaining 3 years of professional experience along with spending 6 years at medical school. After this, they spent at least five years working in a certified department of plastic surgery. This is usually not the case in the UK, which is why we encourage you to contact us for your free email consultation along with finding what we have in store for our esteemed clients.
For your free email consultation simply fill in Medical Questionnaire and send us some photos of the areas to be treated.
Cosmetic surgery, breast augmentation prices, liposuction cost, tummy tuck cost