New Inexpensive Prague Apartments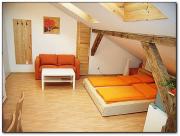 As we think of your budget for your cosmetic surgery abroad, we have decided to offer you more low cost apartments in Prague.
Right now we are completing the selection of inexpensive Prague apartments and our accommodation offer will be updated shortly.
We will offer you apartments for as little as GBP 22 per person per night. This way your expenses of cosmetic surgery abroad with us will be cut down and thus even more affordable.
Please contact us if you are interested in the booking or you require more information. We are happy to help.