Mothers Choose Tummy Tuck after Childbirth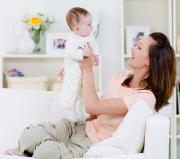 The media is always full of celebrity women who manage to snap back into shape immediately after having a child. For these women, looking good is an essential part of their job, but it can leave many other new mothers feeling let down by their body shape after childbirth. It is for this reason that more and more new mothers are turning to cosmetic surgery in order to get back their shape after having a baby.
Known as post-pregnancy cosmetic surgery, this procedure is now a growth industry, with around 80 percent of women choosing to have a tummy tuck or breast surgery having become mothers within the last few months.
The British Association of Aesthetic Plastic Surgeons has shown that new mothers regularly seek out surgery, and it is clear that women are no longer happy to settle for the signs which show that they have given birth.
Cosmetic surgery in Prague
If you want to speak to someone about post-pregnancy cosmetic surgery, Beauty in Prague have a number of specialist surgeons. Just contact us today to arrange an appointment.
For your free email consultation simply fill in Medical Questionnaire and send us some photos of the areas to be treated.