Face Lift Surgery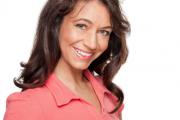 Your face, it is what makes you, you! It is what people recognise when they see you. It has impact on everything and everyone you encounter, everyday.
Cosmetic Surgery procedures are performed to improve or enhance the appearance of normal facial features, and are most commonly applied to those changes associated with aging.
The changes observed with facial aging are typically associated with two main categories of the aging process.
The face with time, changes in response to sunlight. You may get fine lines and wrinkles as well as sunspots and other pigmentation changes.
Thinning of the skin with the appearance of fine lines and wrinkles, as well as a general loss of elasticity, is associated with exposure to sunlight. The use of sunscreen can dramatically reduce the effects of surface aging.
Your face also changes as gravity acts over time on facial structures giving rise to sagging of the tissues of the neck, and jowling, which causes a loss of definition of the jaw and neck structures, deep lines, forehead and brow sagging, excess redundant tissue around the eyes, and a down turning of the corners of the mouth.
The effects of gravity are overcome with "lifting" procedures such as Face Lift Surgery, Brow Lift Surgery and Eye Lift Surgery. The tightening that results from these procedures restores a more youthful contour to the face in a manner that is natural and avoids the over tightened appearance sometimes associated with these procedures. The end result is a face that more accurately reflects the way you feel and eliminates the tired and angry appearance that occurs secondary to laxity associated with gravitational aging. The results are permanent, though the face will continue to age in a normal fashion, and you will retain the relative improvement as time marches on.
Facial Cosmetic Surgery represents one of the fastest growing areas of Cosmetic Surgery.
For more information, please call 0800 023 2592 or apply for our free email consultation by filling in the Medical Questionnaire and sending us the photos: http://www.be­autyinprague.com/…es­tionnaire/