Mother and Daughter Bond Over Plastic Surgery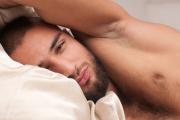 Mother and Daughter Bond Over Plastic Surgery
The British newspaper, the Daily Mail reported how a mother and daughter opted for plastic surgery to bring them closer together.
38-year-old Stefanie lives in Los Angeles and her 65-year-old mother resides in Montreal. The pair collectively received work on the neck, chest, and waist areas.
Dr. Peter Fodor carried out the work during the duo's four day holiday together. ABC News was told by the two women it was: "as a nice thing for us to do because we could be a support system." Looking beautiful is exactly what brings people together. Mothers and daughters have been bonding over pampering sessions at the spa for many years, and now the same thing can be done with plastic surgery.
Cosmetic surgery with Beauty in Prague
Beauty in Prague offers a vast range of cosmetic surgery options at affordable prices.
Whether coming on your own or with a supporter and fellow patient, Beauty in Prague has fully-qualified surgeons operating in state-of-the-art facilities, at prices much lower than in the UK.