Mel C Would Consider Cosmetic Surgery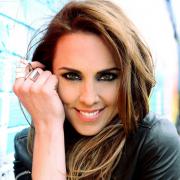 The Former Spice Girl revealed that she does not oppose cosmetic surgery treatments in the future. She has not thought about it so far (Mel is 37 now), because she has always kept fit and is in a good shape. She was always known as the "Sporty Spice", after all.
Talking about her plans, she says that because of her 2-year-old daughter, she finds it harder today to go to the gym. She would only consider light cosmetic surgery, which does not invade the body's natural structure, though.
'I would definitely consider plastic surgery. Although I'm quite scared of it, and I think I'd always go for the least invasive treatments,' femalefirst.co.uk quoted the 37-year-old as saying.
'It's really easy to go a bit too far – you know, when you can't decide if someone looks great, or if they just look like they've had Botox,' she added.
Find out more about your cosmetic surgery options, tummy tuck, breast enlargement or rhinoplasty.