Maria Fowler planning to have liposuction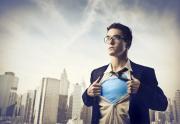 Maria Fowler planning to have liposuction
Maria Fowler has admitted that she is seriously thinking about a liposuction, as she is not happy with her size. According to Daily Mail she is also planning to slim down to a size six. The Only Way Is Essex beauty, who has recently been seen eating fatty food, is a size 8 now.
She said: 'I see bits others wouldn't that I'd like to change! I see paparazzi pics of me in a bikini, and I think I look too big – I hate it. I really want to be size 6.'
Maria is also planning to have liposuction procedure to get rid of 'a small pocket of fat' on her bottom.
To get advice on breast enlargement, breast reduction, tummy tuck, or other cosmetic surgery procedures get in touch with a professional plastic surgeons.
Beauty in Prague will answer all your questions and we currently hold email consultation, too. Simply fill in the Medical Questionnaire on the right side and send us some photos of the areas to be treated.