Liposuction among the Most Popular Cosmetic Surgery Procedures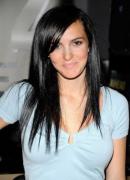 Liposuction among the Most Popular Cosmetic Surgery Procedures
Seven out of ten women want cosmetic surgery, according to AOL online magazine. Among the most popular treatments, there is liposuction, allowing you to drop a dress size or two in just a couple of hours.
As laser technology has developed, there are fewer risks associated with liposuction than ever before. Over 34 percent of women would pay for liposuction, and most women are ready spend up to £4000.
Liposuction at Beauty in Prague starts at under chin liposuction for 879 GBP or 1,399 GBP for small liposuction (1 area).
If you would consider medium liposuction this is at the cost 1,749 GBP and large liposuction which consist of treating 3–5 areas is 2,109 GBP.
There are many plastic surgeons offering the service in professional cosmetic surgery clinics. Still, patients should make informed and careful decisions, based on a consultation about liposuction with a qualified plastic surgeon in Prague.
Beauty in Prague will answer all your questions and we currently hold email consultation, too. Simply fill in the Medical Questionnaire on the right side and send us some photos of the areas to be treated.
Get in touch with our Prague plastic surgeons to find out more about liposuction, tummy tuck, breast enlargement, breast reduction or other cosmetic surgery procedures.