Kerry Katona Benefitting from Cosmetic Surgery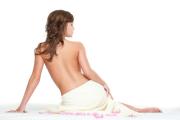 Celebrity Kerry Katona showed off her enviably slim figure in front of the ITV studios where she was to appear on the Good Morning program, , after revealing that she recently underwent liposuction to get rid of the sagging pouch-like skin around her stomach.
The Daily Mail reported the former Atomic Kitten singer had already had one liposuction treatment, and a number of other cosmetic procedures, including getting a tuck around the thighs and hips. Kerry Katona has always emerged very happy with her procedures, and she should be: the celebrity looks fantastic with her new figure and clearly she's received a boost where her self-esteem is concerned.
Cosmetic surgery in Prague
Beauty in Prague can offer you exactly the kind of experience that Kerry Katona has benefitted from. We are a cosmetic surgery facility in gorgeous Prague and we offer a host of different procedures. We know that getting cosmetic surgery can be unnerving but our trained staff of highly experienced doctors are there for you, and will give you advice on what is right for you. We tailor make packages for you that include the price of accommodation. We guarantee that everyone will get the individual attention that they need and deserve. At Beauty in Prague, we aim to please only you.
For your free email consultation simply fill in Medical Questionnaire and send us some photos of the areas to be treated.
Cosmetic surgery, breast augmentation prices, liposuction cost, tummy tuck cost