Cosmetic Surgery makes you look younger…No really—it does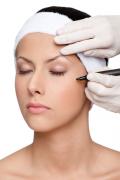 The plastic surgery industry is infamous for making many claims and statements. Many people have heard that cosmetic surgery sets you apart, and can make you look younger. As reported by the British newspaper, the Daily Mail, even though some complications may arise when unqualified surgeons conduct the surgery, it is generally very good at doing what it says. It "can" make you look younger.
In an experiment performed in the University of Toronto by Dr. Nitin Chauhan and his team, participants were requested to guess the age of certain individuals before and after surgeries. As surprising as it may seem, the results showed that the individual thought the patient looked younger after every surgery.
Students, who were doing the guessing, claimed that on average, a person looked 1.7 years younger than their actual age before the surgery and after the surgery this average increased to 8.9 years younger. That is a staggering result even for plastic surgery, but clearly shows it is delivering benefits, and doing what it says and doing it well.
Cosmetic surgery in Prague
If you're looking for similar results, we welcome you to consult with our specialists at Beauty in Prague. We offer procedures like liposuction, tummy tuck, breast implants, chin augmentations and more, at highly affordable rates. Come check our rates or ask for free email consultation, now!
For your free email consultation simply fill in Medical Questionnaire and send us some photos of the areas to be treated.
Cosmetic surgery, best breast augmentation, liposuction cost, cost of tummy tuck