Octomum Should Have a Tummy Tuck?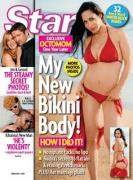 Octomum Should Have a Tummy Tuck?
Octomum Nadya Suleman has revealed for Star Magazine the scars on her tummy after losing weight following giving birth to eight healthy babies. When delivering, she had a C-section procedure, she had a scar.
When asked about tummy tuck after the birth of the babies, she revealed that she lost all the weight and excess skin naturally. Unfortunately, not all women are as lucky as she is, and most women think about a cosmetic procedure to get rid of excess skin and fat.
There are many tummy tuck procedures allowing you to lose excess skin after giving birth. The older you are, the harder it will be to naturally reorganize skin around the tummy.
Find out more about safe tummy tuck procedures, breast enlargement, liposuction, rhinoplasty or cosmetic surgery in Prague.