Keeping up With Miss Jones: Porn and the rise in Genital Cosmetic Surgery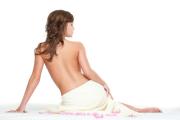 As cosmetic surgery numbers rise, it should not be surprising that women have started to ask for genital surgery improvements in ever larger numbers. Genital surgery usually involves changing the appearance of the outer vulva, or even tightening up the walls of the vagina.
Although surgeons in the UK, such as University College, London's Dr Creighton, have suggested that viewing porn is one of the causes for genital surgery, in many cases the problems may stem from early adolescence, when girls noticed that their body shapes are not quite like classmates.
Although the surgeons operated on just 3 women out of the 33 interviewed – around 11 percent – around half of those refused went on to seek surgery by another means.
Cosmetic surgery in Prague
If you are seriously considering some kind of cosmetic surgery to improve your appearance, then you can speak to our company, Beauty in Prague. Just call now to talk to our professional surgeons.
For your free email consultation simply fill in Medical Questionnaire and send us some photos of the areas to be treated.