Implants have never been safer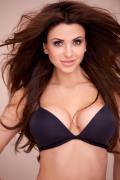 Negative publicity began around 1982, when silicone breast implants made with polyurethane foam were said to be causing carcinogens in the body.
By 1985, third- and fourth-generation breast implants were on the market without polyurethane foam and filled with what manufacturers stated to be a thicker and more cohesive gel product.
Fast-forward to 1992, and only saline implants were allowed for cosmetic breast augmentation. Silicone implants were only available to patients who met the criteria through Food and Drug Administration-approved trials.
After many years of clinical research, in 1999, the Institute of Medicine released an extensive report on implant safety.
In November 2006, silicone breast implants were re-approved. The newer implants are made with a much stronger shell and the silicone gel was even more consistent and dense in nature.
There is no question, breast implants have been through vigorous testing, clinical trials and adjunct studies. Though what must be made clear is there is not one clinical reason to believe implants are not safe.
Beauty in Prague have performed thousands of breast surgeries and we believe it is important to continue discussions about implants to help our clients be more informed about their surgery.
Questions we are asked the most:
Will my breast implants last forever? No. Breast implants will wear down and need to be replaced every 10 to 15 years.
Do implants rupture easily with exercise? No. The implants are extremely resilient with a strong outer shell and do not rupture easily.
Breast Enlargement costs just £2,289 with Beauty in Prague. For more information, please call 0800 023 2592 or apply for our free email consultation by filling in the Medical Questionnaire and sending us the photos: http://www.be­autyinprague.com/…es­tionnaire/