Why do people have Cosmetic Surgery done?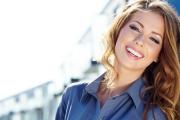 Over the years there have been many stigmas attached to Cosmetic Surgery and why people choose to have procedures done.
People automatically think about Breast Enlargement and the vanity that is attached. However, Cosmetic Surgery is very advanced and can be used for a many number of things, helping to fix a broken nose after an accident, scar removal or even birthmarks.
This article is going to look at some of the many reasons why both men and women opt for Cosmetic Surgery.
To improve self esteem
This is one of the biggest reasons men and women opt for Cosmetic Surgery. Everyone wants to look good, not only for themselves but for their family, friends and their partners. In today's society with celebrities looking how they do, on a daily basis, it can be difficult to feel like your appearance fits in and you want to strive for more. Many try diets and exercise but maybe you are not getting the results that you want or as quickly as you want and so opting for Cosmetic Surgery can help you reach your goals quicker.
To improve on looks
Naturally, both men and women are becoming increasingly conscious of their looks in today's society. Some may say this is vanity and others may say that it is insecurity. For some people opting to have surgery it is a mixture of both. Whether you decide to have a Breast Enlargement, Face Lift or a Tummy Tuck, it will help you to improve on your looks and therefore increase your confidence and self esteem.
To slow down aging
Many people do not want to get old and so opt for Cosmetic Surgery to help them stop this from happening. There are many creams and lotions on the market but none offer the long term solution like surgery does. Many want to remove the wrinkles, smooth skin or remove the sagging skin. This is a realistic option when going for surgery and your Cosmetic Surgeon will be able to tell you what the best procedure is without going too far.
Beauty in Prague sees many people get Cosmetic Surgery for many different reasons. Not only does the surgery improve their looks and health it can improve body confidence and self esteem. Beauty in Prague wants to help people to achieve their realistic goals and we believe that Cosmetic Surgery procedures have fantastic benefits on both the mental and physical aspects of our clients.
For more information, please call 0800 023 2592 or apply for our free email consultation by filling in the Medical Questionnaire and sending us the photos: http://www.be­autyinprague.com/…es­tionnaire/