German Men Increasingly Opt for Cosmetic Surgery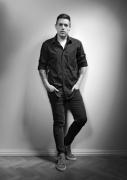 German Men Increasingly Opt for Cosmetic Surgery
The online newspaper, The Local, reported how the German Association for Aesthetic Surgery had revealed the numbers of German males opting for cosmetic procedures has increased. The figures show the number had almost doubled in a mere 5 years, which means men now account for 20% of the German cosmetic surgery market.
Matthias Gensior, the president of the German Association for Aesthetic Surgery, said of the figures that men were now: "more sensitive towards how they, and their bodies, look," The most popular cosmetic surgery procedures included nose jobs, eyelifts, and the removal of tattoos via laser.
Beauty in Prague is a state of the art clinic with top quality surgeons who are fully qualified, and can perform a vast range of procedures for men and women.
UK patients who opt for surgery with Beauty in Prague can expect to receive a decrease in costs by 60%, when compared with the prices at home.