Eyelid Surgery – UK costs and abroad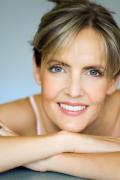 Eyelid Surgery – UK costs compared to prices abroad are double than what you would pay for the best plastic surgeon in Prague. Eyelid surgery is performed at a private cosmetic surgery clinic.
Cosmetic Surgery Procedure:
Other names for Eyelid Surgery:
Blepharoplasty, Eyelid reduction, Eye bag removal
Eyelid Surgery:
Eyelid surgery – eye bag removal is beneficial for men and women who have excess skin, bulging fat deposits or a combination of both giving them a tired and ageing look. Upper and lower eye lid surgery can be performed separately or both together under local or general anaesthetic, and takes between 1 and 2 hours. Eyelid surgery can correct drooping upper lids and puffy bags below your eyes – features that make you look older and more tired than you feel, and may even interfere with your vision.
Eyelid Surgery costs in the UK:
With our eyelid surgery costs and prices everyone can afford to be happy and confident.
Enquire now about Eyelid Surgery by completing our free cosmetic surgery consultation.