Ella Nolan Feels Great after Liposuction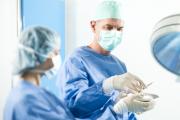 Ella Nolan Feels Great after Liposuction
Bachelor Pad's star, Ella Nolan said to The Mail that despite the five different cosmetic surgery procedures, including liposuction, she feels better than before. She had five of them in just one day, and it lasted for five and a half hours in total.
She did not only have liposuction, but breast implants, and her tights and buttocks were completely reshaped. She revealed that she decided with liposuction after she watched the series of The Bachelor back on the TV.
Thanks to this cosmetic surgery procedure, she managed to drop four dress sizes in just one day. Plastic surgeons removed 3 litres of fat from her tummy, buttocks, legs and hips.
To get advice on breast enlargement, breast reduction, tummy tuck, or other cosmetic surgery procedures get in touch with professional plastic surgeons.
Beauty in Prague will answer all your questions and we currently hold email consultation, too. Simply fill in the Medical Questionnaire on the right side and send us some photos of the areas to be treated.