Aesthetic International Charity Foundation Launched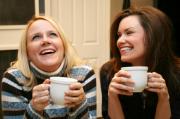 Aesthetic International Charity Foundation Launched
Aesthetics International has launched its new initiative to aid those who have suffered from facial disfigurement after acid attacks. The charity fund was revealed at an invite-only event in Dubai at The Capital Club. Dr. Mohammad Jawad presented his documentary where he helps people who have been the victims of acid violence.
The Oscar-winning documentary piece entitled Saving Face has found a great deal of fame in the industry, and reveals the good plastic surgery can do and the benefits it delivers for the patient. Dr. Khan commented at the event: "We aim to support people suffering from disfigurement by providing not only financial support, but also treatment from our team of surgeons."
Beauty in Prague knows how important it is to look good. With affordable cosmetic surgery procedures, which fall far below the prices other countries are charging, and highly qualified surgeons, patients can get the face and the figure they want.
Beauty in Prague conducts its surgeries in state-of-the-art facilities and delivers an exceptional experience from consultation to discharge.