Ear correction surgery – UK costs for otoplasty and abroad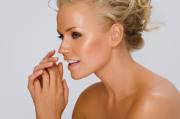 Ear Correction Surgery – UK Costs are double the price what you would pay for ear correction surgery abroad – in Prague at our private cosmetic surgery clinic. Ear correction surgery is performed by the best Prague plastic surgeons.
Cosmetic Surgery Procedure:
Other names for Ear Correction Surgery:
Otoplasty, pinnaplasty, correction of bat ears, ear pinning
Ear Correction Surgery:
Ear Correction surgery is usually performed under local anaesthetic and it takes 1 hour. Ear Correction/Ear Pinning surgery is advised for women and men, who suffer from protruding ears. Ear Correction surgery (Otoplasty) is usually done to set prominent ears back closer to the head or to reduce the size of large ears. An incision is made at the back of the ear, so that scars are not visible. The cartilage is then re-shaped, to make the appearance of the ears as natural as possible.
Ear Pinning Surgery costs in the UK:
With our ear correction surgery costs and prices everyone can afford to be happy and confident.
Enquire now about Ear Correction Surgery by completing our free cosmetic surgery consultation.
look at before and after photos of Ear Correction (otoplasty) surgeries performed abroad in Prague at our cosmetic surgery clinic.