Czech Republic has the lowest MRSA rate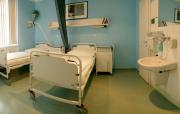 Are you coming to Prague for cosmetic surgery and are you worrying about MRSA? We know that in Great Britain there is a high per cent of the incidence of MRSA. We would like to put you at ease with the fact that the Czech Republic has the lowest MRSA rate in Europe.
In 2007 around 50 000 British travelled abroad for their cosmetic surgery and other cosmetic treatment. 56% were worried about infection like MRSA, which is very high in the UK.
WHAT KIND OF DISEASE IS MRSA (METHICILLIN RESISTANT STAPHYLOCOCCUS)?
MRSA, often referred to in the press as a "superbug", is a bacterium responsible for difficult-to-treat infections in humans. It is major parallel of gold staphylococcus, which also extends to the healthy population as well as hospitalized patients. However, in hospitals, patients are at greater risk for infection than the general public because of open wounds, invasive devices, and weakened immune systems.
MRSA RATE IN THE UK
According to the report in 2002 by the Antimicrobial Resistance Surveillance System the UK MRSA has been measured to be 44.5%, one of the highest in Europe.
PRAGUE AND CZECH REPUBLIC HAS THE LOWEST MRSA RATE
The clinic has to follow the strict hygienic rules set up by Czech Republic and European Union. MRSA (methicillin resistant staphylococcus) rate in the Czech Republic is 6.2 % which is one of the lowest in the EU. Our cosmetic surgery clinic has 0 MRSA rate and is every month supervised by Czech sanitary supervision. Hygiene is our almost responsibility.
Beauty in Prague aim is to make your cosmetic surgery abroad as safe as possible.