Brexit: What happens now?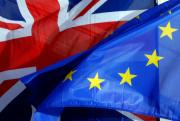 Right now is a confusing and challenging time within the UK. Beauty in Prague wants to answer a few questions that clients have been asking about their trip and how the UK voting to leave the EU could affect their trip.
Will I need a new passport?
You will have noticed that the top line on the front of your UK passport says "European Union". As the UK will remain a member of the EU for as long as it takes to negotiate their exit deal, UK passports will be valid over that period. We would like to reassure our clients that there is no need to worry if you are travelling to Prague this summer, or until an exit deal has been negotiated.
After the UK leaves the EU, there will presumably be new British passports that will no longer say "European Union" on them. We cannot say this will happen for sure, but it seems likely that the new design would just be phased in as existing passports expire.
Will my EHIC card still work?
The European Health Insurance Card (EHIC) entitles travellers to state-provided emergency medical treatment within the EU country they are visiting.
It will continue to work for as long as the UK is in the EU. Once the UK have left the EU, it is possible that the UK will have negotiated a deal to retain preferential access to the single market, as the other EEA countries have, which would mean the continued use of EHIC. Alternatively, the UK already has reciprocal deals with a number of countries, including Australia and New Zealand, under which visitors can receive free urgent treatment. It could agree similar deals with other EU countries.
Please remember your EHIC card is not an alternative to travel insurance, you should still purchase travel insurance to cover you against any other issues that may arise. Travel insurance will cover other medical costs the EHIC will not, such as paying for your return journey if illness delays you, or covering your personal contributions toward treatment.
Will I need a visa to travel to the EU?
Again, whilst the UK remains part of the EU you will still be able to travel freely in the EU.
It is possible that the UK will accept the continuation of free movement in order to retain preferential access to the single market, in which case you will continue to be able to travel freely in the EU.
If not, while there may be limitations on British nationals' ability to live and work in EU countries, it seems unlikely that those countries would want to deter tourists. There are many countries outside the EEA where British citizens can visit for up to 90 days without needing a visa and it is possible that such arrangements could be negotiated with European countries.
We hope this has cleared up some concerns and that you feel more relaxed about travelling for your surgery.
For more information or if you have other questions, please call 0800 023 2592 free or apply for our free email consultation by filling in the medical questionnaire and sending us your photos.