Couple Cosmetic Surgery Rates Soar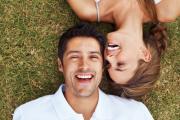 If you want a great way to get closer with your partner, then why not consider having cosmetic surgery together? It has already been established that having Botox with friends can enhance the experience, but a report by the Harley Medical Group has found that around a quarter of all patients choosing cosmetic surgery at their clinics agreed that their other half had also participated in cosmetic procedures.
Men are by far the fastest growing customer base for cosmetic surgery, and it should come as no surprise that women who have chosen to have plastic surgery should encourage and support their other half when it comes to choosing cosmetic surgery too. Both men and women choose to have liposuction, while some women have their breast enlargement paid for by their partners.
Cosmetic surgery in Prague
If you are interested in having cosmetic surgery as a couple, then we can offer you a great experience at Beauty in Prague. Just contact us now to speak to one of our expert surgeons.
For your free email consultation simply fill in Medical Questionnaire and send us some photos of the areas to be treated.