Cosmetic Surgery Forum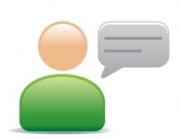 Cosmetic Surgery forum and ask the questions you have about cosmetic surgery, find out more about cosmetic surgery procedures or just help others to make the right decision by sharing your experience about your cosmetic surgery abroad.
The whole experience of using our cosmetic surgery boards is very enjoyable:
Discussions are lively because you are able to quote other users' words in your post and respond directly to them.
You can now make your posts more personal by including fun graphics.
Our search page has been revamped to let you search by message board.
The boards will tell you which threads are new, or have new replies, since you last visited.
There is no need to create an account, just simply write your question or answer. You can also type in your email address, which will be not shown to others, but we can alert you in case there will be any replays or posts to your message.
We hope you will find our message board community friendly and helpful.
Cosmetic surgery forums: