Cosmetic Surgery can change your outlook on life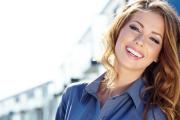 In recent years, cosmetic surgery has become something that men have started to embrace as well as women. In fact according to recent figures, more men are getting nose jobs and chin implants than women, and most no longer feel the need to hide it. Recently, three men who had cosmetic procedures performed appeared on the Today show to talk about how it changed their lives for the better. They talked about feeling better about themselves and especially how they changed in the views of people around them, including how positively the opposite sex started to see them.
Cosmetic surgery in Prague
The simple fact about cosmetic surgery is that it can make you look polished and refined, but it isn't about vanity – rather more about improving the way you yourself look at the world. At Beauty in Prague, we offer a host of cosmetic surgery procedures for men and women, and most of these procedures are not even invasive. We have facilities that can ascribe to the highest standards in the world, and our doctors are highly qualified with years of great experience under their belts. We can offer you the safest, simplest and definitely most affordable way to change your life around for the better.
For your free email consultation simply fill in Medical Questionnaire and send us some photos of the areas to be treated.
Cosmetic surgery, nose job prices, liposuction cost, tummy tuck cost, breast augmentation prices