Cosmetic surgery boosts self confidence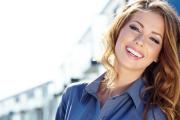 Recent studies have proved that plastic surgery can improve your confidence and self-esteem, by enhancing your physical attributes or correcting an imbalance.
Having surgery can make a big difference in your looks and therefore, your social and personal life. Cosmetic surgery is there to help you feel that little bit better about yourself.
Benefits of Cosmetic Surgery
Improving physical imbalances or impairments
Some people are born with physical impairments. This could be a crooked nose, misshapen ears or asymmetrical breasts. Regardless of the reason why there are impairments, it usually results in loss of self-confidence, psychological stress and trauma.
Providing cosmetic improvements
Most people who want to look good go all out to achieve this through a healthy diet and exercise. Frustration sets in when they realise their efforts are not working. Cosmetic surgery is a possible solution. A skilled plastic surgeon can offer various safe and effective options to improve your looks and boost your confidence. Recent studies have proved that surgical alteration of the body part that caused them distress made patients more self-confident and satisfied with their appearance. This had a positive effect on their social and personal life. In fact, it has even been found that procedures such as breast augmentation, breast reduction and tummy tuck led to a fall in the number of patients on antidepressants.
Cosmetic surgery procedures for men and women
Beauty in Prague offers a wide range of cosmetic surgery procedures for both men and women. These include Liposuction, Tummy Tuck, Rhinoplasty, Face Lift, Thigh Lift, to name only a few of the surgery options we offer.
Over-sized breasts can make men very self-conscious. Male Breast Reduction is a very popular procedure that can improve the size of the breasts. This is one of the many procedures that Beauty in Prague offer men to improve their looks and self-esteem.
Women can also improve the way they look and their self-confidence with many procedures here at Beauty in Prague. Small and undeveloped breasts can be enhanced through breast augmentation. Similarly, a Tummy Tuck would help to remove excess fat and skin that has accumulated in the tummy area following weight loss or pregnancy.
Finding the right surgeon is very important
It is important to find the right surgeon to perform your plastic surgery procedure. The surgeon must have the expertise to perform the procedure you need. An expert surgeon will ensure optimal results for your plastic surgery to help improve your confidence and self-esteem.
Cosmetic and plastic surgery in the Czech Republic is strictly regulated by The Czech Medical Chamber. Surgeons in the Czech Republic are required to hold a relevant license from the Medical Chamber in order to perform such operations. To gain a licence a surgeon first must complete 3 years of professional experience in addition to 6 years at medical school followed by 5 years at a certified department of cosmetic and plastic surgery. In the UK there is no mandatory requirement for specialised training and cosmetic surgery is often performed by general surgeons. You can find out more about our surgeons here.
For more information, please call 0800 023 2592 or apply for our free email consultation by filling in the Medical Questionnaire and sending us the photos: http://www.be­autyinprague.com/…es­tionnaire/