Cosmetic Surgery and the Way it Helps Migraine Sufferers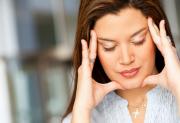 Cosmetic surgery is no longer just a way to look more attractive or correcting a certain body flaw, but it's now considered an option for those who have tried other ways to treat their migraines or chronic headaches.
As reported in the Daily Mail newspaper, an eyelid lift surgery may prove beneficial for migraine sufferers. Around your eyes, there are sensory nerves that can cause migraine pain, and it becomes easier to access the area through a surgery like an eyelid lift.
It's worth mentioning that after the testimonials of many migraine sufferers who have reported some relief after a brow lift, U.S plastic and cosmetic doctors have now designed a procedure, which is a mix of pain relief and cosmetic enhancement.
According to the Migraine Research Foundation, more than 36 million Americans are a victim of migraine; out of this number, 27 million are women. The cosmetic solution is becoming increasingly popular, as it not only helps relieve pain, but also offers aesthetic benefits.
Cosmetic surgery in Prague
There are well over 250 plastic surgeons practicing the procedure around the world, and some of the best can be found at Beauty in Prague. Not only can you contact us for an eyelid lift surgery, you can also trust us for liposuction, chin augmentations, tummy tucks and other cosmetic procedures.
For your free email consultation simply fill in Medical Questionnaire and send us some photos of the areas to be treated.