Cosmetic surgery abroad – diet preparations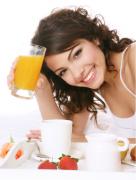 If you are going for cosmetic surgery abroad you may want to read our "Diet preparations before cosmetic surgery abroad". Planning your cosmetic surgery abroad should also include preparation for your surgery with healthy diet and exercise. This way you will help your body accelerate the healing process and prevent post-surgical complications and risks.
Whether you are planning Tummy Tuck, Face lift or Liposuction it is very important to maintain healthy eating habits before undergoing cosmetic surgery abroad.
By eating well you will be better managing the levels of energy. You will find yourself feeling better much sooner. As well as eating well our Prague plastic surgeons also advise you exercising.
Our Prague plastic surgeons advise you to eat at least three portions of vegetables and fruit (each) a day. The body's recovery process is facilitated especially with broccoli, cabbage, tomatoes and carrots. You should always eat breakfast and within one hour of rising and eat more frequent meals with fewer calories.
Arnica tablets, which you can buy in a pharmacy is highly recommended for post-operative care, as it deals with injuries to the soft tissues and reduces swelling markedly.
The day before your cosmetic surgery do not eat any solid food after midnight. Take clear fluids only in the morning before your surgery and do not eat or drink anything after arriving at the cosmetic surgery clinic.
Especially after the surgical procedure it is advised to eliminate dairy products from the diet as they are also associated with cramps, gas, bloating, and diarrhoea in lactose-intolerant people.
Know what you eat
Starchy carbohydrates – such as wholegrain bread, potatoes, rice, pasta sweet potatoes and cereals – contain fibre, calcium and B vitamins. They supply tissues with glucose, which is used as fuel by the body. Aim for seven portions each day.
Fruit and vegetables – are rich in vitamin C, carotenes, folic acid, fibre and compounds that protect against illness. Colourful items are higher in antioxidants – aim for sever or eight portions daily.
Protein – found in meat, fish, chicken, eggs, pulses, tofu, nuts and seeds – contains iron, B vitamins, zinc and magnesium. Eat moderate amounts and choose chicken and lean cuts – or substitute low-fat pulses.
Dairy products – such as milk, cheese and yogurt provide calcium, protein and vitamins A, D and B12. Opt for low-fat versions and eat in moderation – these foods can be high in calorie.
Fat and sugar – saturated fats (in meat, butter and cheese) and trans fats (in margarines and many processed foods) raise cholesterol and increase your risk of heart disease; unsaturated fats (in nuts, oily fish, and vegetable oils) can help lower the risk. Keep your intake of high-fat and sugary foods low.