Channel 5 News – Beauty in Prague are famous!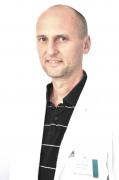 For those who missed our appearance on Channel 5 News last night, we have attached the video for you.
We are very proud to be the first clinic who opened our doors to a filming crew from the UK The video shows the journey of two of our clients.
Our Cosmetic Surgery procedures are safe with affordable prices but we still maintain the highest of quality, in the surgery and in the after care.
We are proud to have thousands of happy clients from the UK.