Buffalo Pays Plastic Surgery Bills for Teachers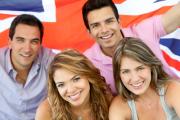 Teachers in Buffalo, USA say they should get something extra to make up for their low salaries and benefits. And as a 'perk', they are getting plastic surgery procedures such as liposuction, tummy tucks and Botox as part of a unique health plan.
According to the Daily Mail who picked up the story from theatlantic.com, this scheme was originally started in order to fund the operations for crash and burn victims. It is now available for teachers, but this so-called 'perk' has its price. In 2010, the Buffalo schools paid $9 million for their teachers to have plastic surgeries and there's no doubt that this figure has since risen. It was found in another investigation conducted by the school board that in 2011, sixty teachers spent as much as $30,000 each on aesthetic surgery procedures. The interesting fact is that since the schools are self-insured, taxpayers have to bear the expenses.
Teachers everywhere are taken aback by this scheme but majority of them are pleased to have someone take care of them and make them look pretty.
Cosmetic surgery in Prague
Speaking of looking pretty, you can visit Beauty in Prague for certain plastic surgery operations and expect a big discount – we have low rates for our clients who come all the way from Europe or UK. So, stop waiting and ask for your free consultation now.
For your free email consultation simply fill in Medical Questionnaire and send us some photos of the areas to be treated.
Plastic Surgery, breast augmentation prices, liposuction cost, tummy tuck cost