Breast Surgery Abroad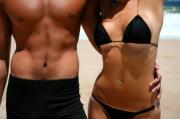 Breast Surgery Abroad
Breast surgery abroad with Beauty in Prague gives you an opportunity to undergo safe breast cosmetic surgery procedure at lower costs and prices to what you would pay in the UK or Ireland.
Breast surgery reviews
Recent study presented at the American Society of Plastic Surgeons (ASPS) shows that 99% of patients would have breast surgery again. In this prospective study, 325 patients were interviewed about their breast procedures over a five year period, with a response rate of 81 percent. Almost all patients, 99 percent, would have their breast cosmetic procedure again and 91 percent of patients reported improved self-esteem.
Nearly 348,000 women had breast augmentations in 2007, making it the number one cosmetic plastic surgery procedure performed last year, according to ASPS statistics. In addition, more than 106,000 women had breast reductions and 104,000 women had breast lifts last year.
Breast Surgery Abroad – in Prague
Breast surgery abroad with Beauty in Prague has been the choice of hundreds of patients from the UK, Ireland and Western Europe. Our affordable prices for safe breast surgery performed by fully certified Prague plastic surgeons will help you to achieve the look you wished to have and will boost your confidence.
Breast Surgery Abroad – Patient stories
Karen Fielding, age 24, England, UK, Breast Augmentation: "I am 8 week post op and love my new boobs! The staff was so helpful and the process of cosmetic surgery abroad was very easy due to the amazing staff at Beauty in Prague. The surgery and staff at the clinic were very thorough with there medical examinations pre-op and I am extremely happy with my breasts! I could not thank them enough amazing staff and amazing results!"
Christine Maxwell, age 39, Scotland, UK, Breast Reduction and Breast Uplift: "I am extremely pleased with every aspect of my breast reduction surgery and aftercare. The plastic surgeon and nursing staff could not have been more professional or helpful. The clinic and accommodation were both excellent and spotlessly clean. "
Robert, age 43, England, UK, Male Breast Reduction – Gynecomastia: "I was apprehensive and scared that the treatment for gynecomastia would not work or that it would look worse than it was before. I would recommend this type of cosmetic surgery to everyone who suffers from enlarged male breasts. I had tried all sorts of diets and gym membership. I could see that gynecomastia cosmetic surgery has improved my condition within a few days. I had a relaxing week in Prague, with excellent cosmetic surgery treatment and post-operative aftercare."
Breast surgery abroad – free consultation
Whether you are interested in Breast Enlargement with Breast implants, Breast Reduction, Breast Uplift or Male Breast Reduction – Gynecomastia simply apply for our free email consultation:
fill in the Medical Questionnaire
send us some photos of the areas to be treated taken from the front and side